New SA app WhoYou enables mobile ID verification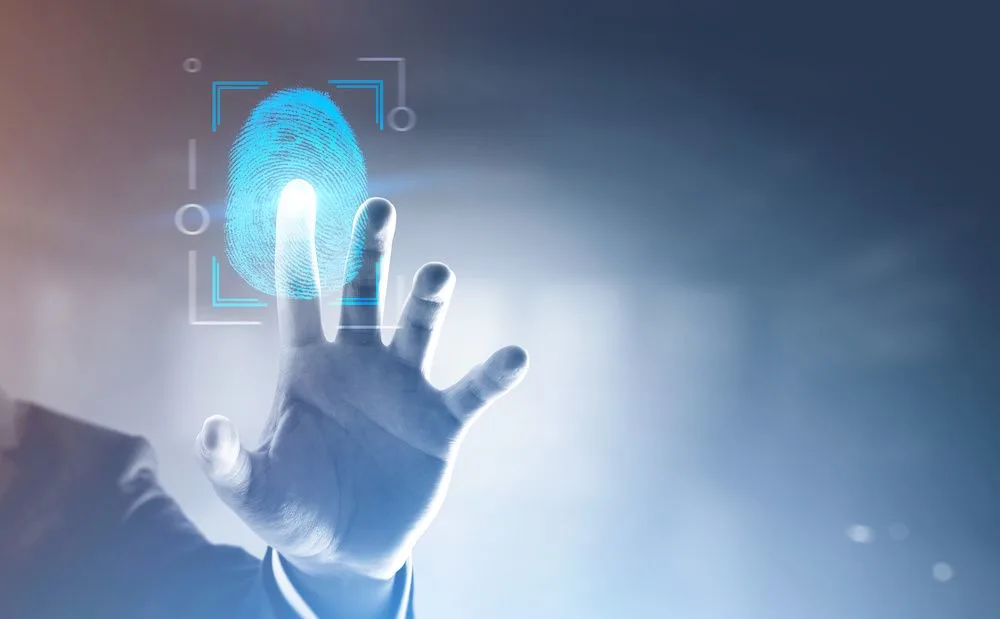 In a groundbreaking development for the South African tech scene, smartphones can now act as advanced ID fingerprint scanners thanks to the launch of a locally developed app called WhoYou™.
WhoYou is an application for Android and Windows that allows you to verify who you're dealing with by just taking a photo of the person's two thumbprints. An iOS version of the app is in advanced development and is set to be released soon.
In a matter of seconds, WhoYou will compare the photographed thumbprints against the National Population Register (NPR), maintained by the Department of Home Affairs, and return a confirmation of the person's ID details as well as their photo.
Up until now only South African banks and telecommunications companies have had the ability to verify people's identities against the NPR — and even this has depended on the use of traditional fingerprint scanners.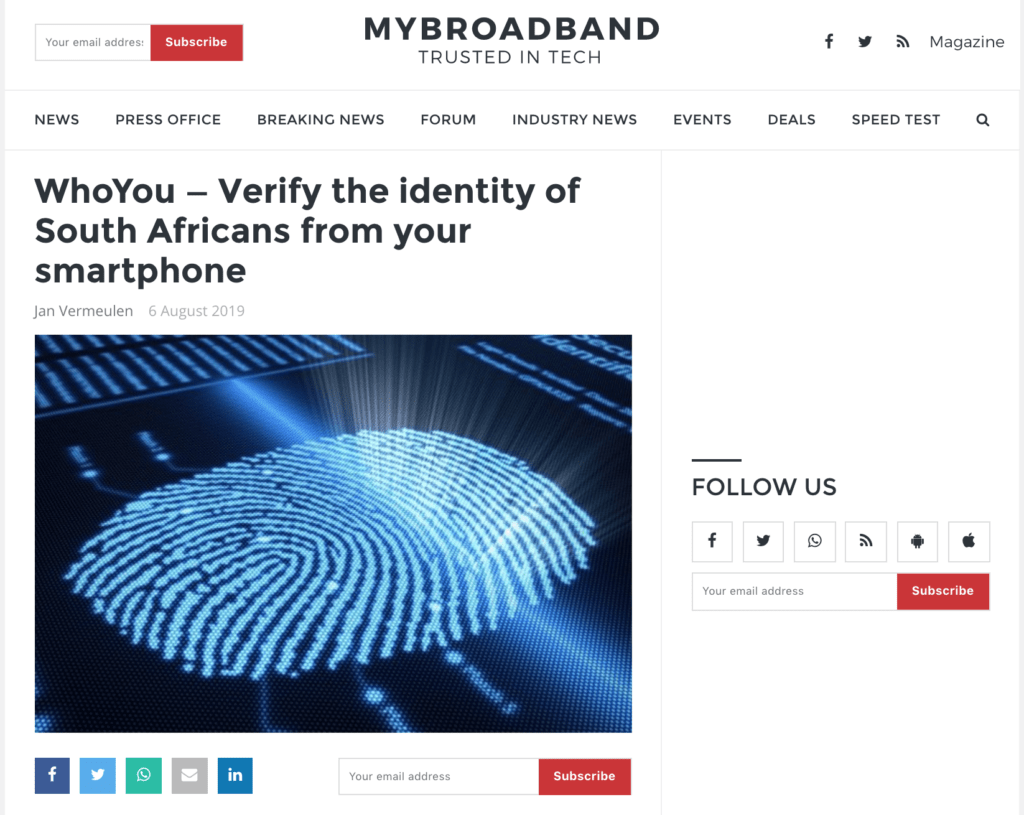 But WhoYou opens up this ability to businesses and individuals with any smartphone, anywhere in the country.
The app is expected to play a significant role in curbing identity fraud for a range of scenarios — from retailers dealing with account openings to insurers handling claims processing and authentication for debit orders from customer accounts. The app can also help individuals verify the identity of suppliers working at their homes or businesses.
WhoYou was recently widely covered in a range of publications including MyBroadband, ITWeb, Memeburn and the Financial Mail.
WhoYou is a client of Fox Street Communications.
Tags